I have been really enjoying blogging these days and I think its time to take my blog to a whole other level. This new series that I will be visiting weekly, Style Steal Sundays, will feature one celebrity inspired outfit. The majority of the outfits will incorporate style-for-less finds from fast-fashion stores such as Zara, Topshop, Jcrew, etc. With that being said, let me get into the first style-steal Sunday.
The Inspiration: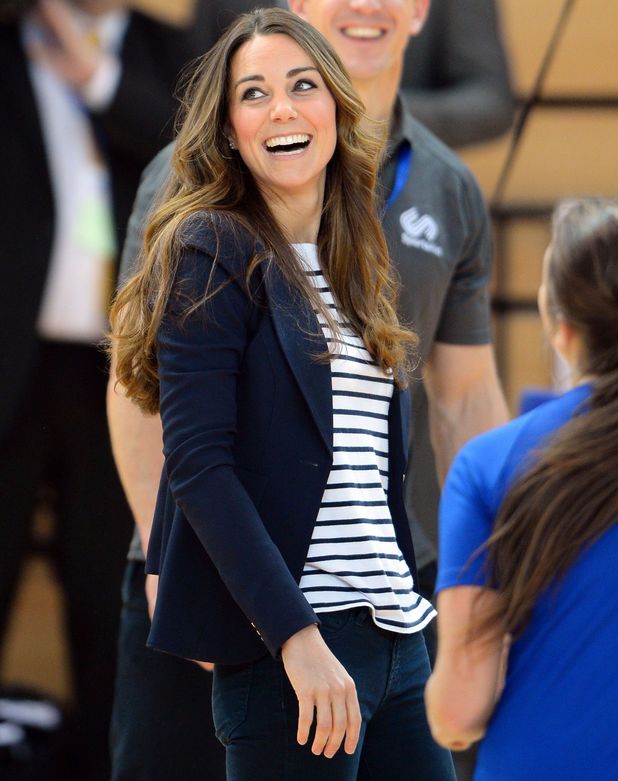 This picture of Kate Middleton was taken at a charity volleyball event where Kate was praised on playing volleyball in platform wedges. Although I don't see how this outfit is remotely appropriate for the event, I absolutely adore her style. The navy ensemble looked trendy and classy without appearing too monochromatic since the colours were broken up with the strips and cork wedge. I am a huge fan of a blazer and denim pairing as it is perfect for a casual chic look.
You can recreate Kate's outfit with the following items:
I would love if you guys would comment or email me letting me know if this series is something that interests you. Also, any requests for product reviews or just my thoughts on a topic in general are warmly welcome. Happy Sunday everyone!