With summer coming to its unfortunate end, I have compiled a list of my must-have clothing and beauty items as well as my summer playlist.
Fashion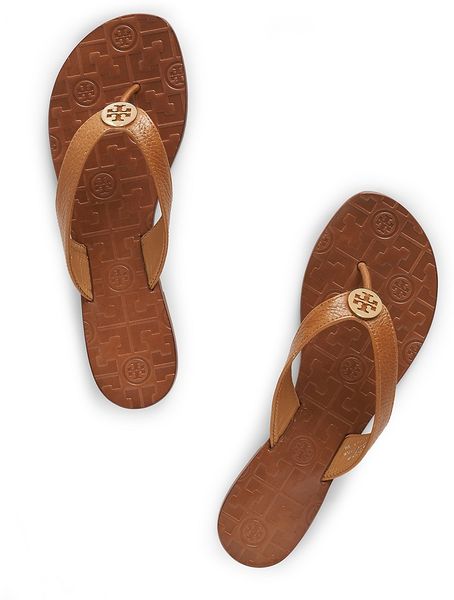 1. Loose white tee
If I can wear a loose white tshirt everyday, trust me, I would. It is my go to top of choice when I'm either too lazy to dress up or have no time or patience to think of an outfit. To be honest, I would wear it with any bottoms because it is just that versatile. Definitely an essential for year round.


2. Crop tops
Crop tops have definitely made its mark in this summer's top fashion trends. There are many different styles that might be associated with this piece but I prefer simple cropped fitted tee or tank. Paired with skirts or highwaisted shorts, reveals just a sliver of your midsection, again at the smallest part of your waist, which is the perfect amount of skin to be flirty but still modest. My favourite crop top in my collection is the "Too Sassy for You" cropped white tee from Brandy Melville.

3. Chambray shirt/denim jacket
It is important to have a light jacket in your closet for those cooler summer days and nights. Chambray shirts were a huge trend this summer because it honestly looks good with everything. Denim jackets also add some warmth to your outfit but maintains a summer look. It looks amazing layered on top of white dresses or a floral top.

4. Denim shorts
Denim shorts definitely an essential to my wardrobe, making its first appearance as soon as the temperature hits the 20 degrees mark. Whether it's distressed, ripped, frayed, coloured, light wash, dark wash ... I wear it all. I absolutely love the look of the high-waisted fit as it is very flattering by accentuating the smallest part of your body. They are a basic piece that well jazz up a casual outfit in the simplest way. I like to pair high-waisted denim shorts with a loose white tee (this is actually my go to outfit for the summer), crop tops, muscle tees, or even a light sweater for those cool summer nights.

5. Leather circle skirt
Circle skirts are one of my favourite clothing items because it is universally flattering. It accentuates the smallest part of your body and flares out to give the illusion of slimmer and longer legs. Personally, I enjoy the look of a leather circle skirt over other materials because can be easily transitioned into a nighttime pairing making an outfit slightly edgy.

6. Boyfriend jeans
Similar to denim shorts, boyfriend jeans are another clothing trend that fits well in my personal style. Since it is super casual, it can be wore with a loose tee and sneaker but it also looks wonderful paired with a pair of sexy ankle strap or lace up heels.


7. Florals
Florals are the pattern that screams summer. It can be easily incorporated to your outfit, whether it is on your tops, bottoms, dresses or accessories. I like to wear floral dresses since its gives off a cute and casual vibe.

8. Gladiator sandals
In my opinion summer fashion should be comfy and cool, and this includes footwear. My choice for shoes for hot weather consist of gladiators sandals, flat or heeled. I love the lace up style since it adds some funk to your outfit but still staying on trend.

9. Leather flip flops
I'm sure everyone agrees with me when I say that flip flops are the most comfortable shoes to wear in the summer. However, regular plastic flip flops may not be suitable for every occasion. This is why I opt for leather flip flops of a neutral colour. Not only will the neutral leather go with any outfit, it is also simple and sophisticated.


10. Shoulder bag
My Rebecca Minkoff 5-zip has got to be my most satisfying and treasured purchase of this summer. The fact that it is in a bright blue colour makes it even more appropriate for warm weather and the crossbody style is very convenient for those on-the-go days.
Beauty
1. BB cream
During the hot humid days, who really wants to wear foundation. I wish I could discard face makeup all together but there are just those bad skin days where I definitely need the coverage. What I love about BB cream is that it acts as a light to medium foundation as well as sunscreen, which is crucial in the summer time.
2. Sheer lipstick/tinted lip balms
Personally, I prefer wearing lipstick over any other lip products. I have been obsessed with the YSL Rouge Volupte Shine for a very long time and I finally got the courage to spurge on one. Apart from the impeccable packaging, I absolutely love the formulation as well. It is comparable to the texture and look of a lip gloss but has the lasting power of a lipstick. Besides this new addition to my lipstick collection, I have also grown an infatuation with tinted lip balms with SPF. Not only does it protect and hydrates my lips, it also brightens up the face.


3. Clarisonic
In term of skincare, I'm not a fan on trying too many new products. Ever since I received my Clarisonic Mia 2 for my birthday, it has become imprinted in my skincare routine (will go in detail in another post). I use it everyday at night even on days where I don't wear makeup, and it leaves my skin squeaky clean. I seriously can't live without it now.
Food


1. Caesar Salad
What I never understood is why some people order caesar salads at restuarants when it is honestly takes 5 minutes to make at home and tastes equally as good if not better. Recently I've mastered the recipe for my own caesar dressing. I usually like to top the salad with pieces of grilled or fried chicken.


2. Smoothies
Smoothies are my go to breakfast in the summer. My fridge is always stocked with frozen fruits such as banana, strawberries, and blueberries. For a more hearty meal, I usually add granola or cereal, it honestly tastes so amazing.


3. Iced Coffee
I love the taste of coffee and anything coffee flavoured but I just do not enjoy hot drinks. This leads me to drink my coffee cold. Personally, I like to make my iced coffee at home, sweetened with coffee mate flavoured cream (hazelnut is my fav) rather than pay a ridiculous amount at Starbucks.
4. Watermelon
Anyone who knows me remotely well knows that I seriously have a crazy, obsession love affair with watermelon. There's nothing much else to say besides if I can survive on it, I would totally be okay with eating it for every meal.
My Jams