If you asked me who my style icon is. I wouldn't have to think twice before answering: Miranda Kerr. I can't figure out if it's because of the fact that everything looks perfect on her or because she has great taste.
Givenchy coat
The Row sweater
Givenchy Antigona bag
Manolo Blahnik heels.
This outfit might just be the reason why I am in love with her style. She puts together an all black ensemble in such an interesting way by playing with different textures. This is my definition of the perfect fall look.
Get her look:
Same Zara jacket as above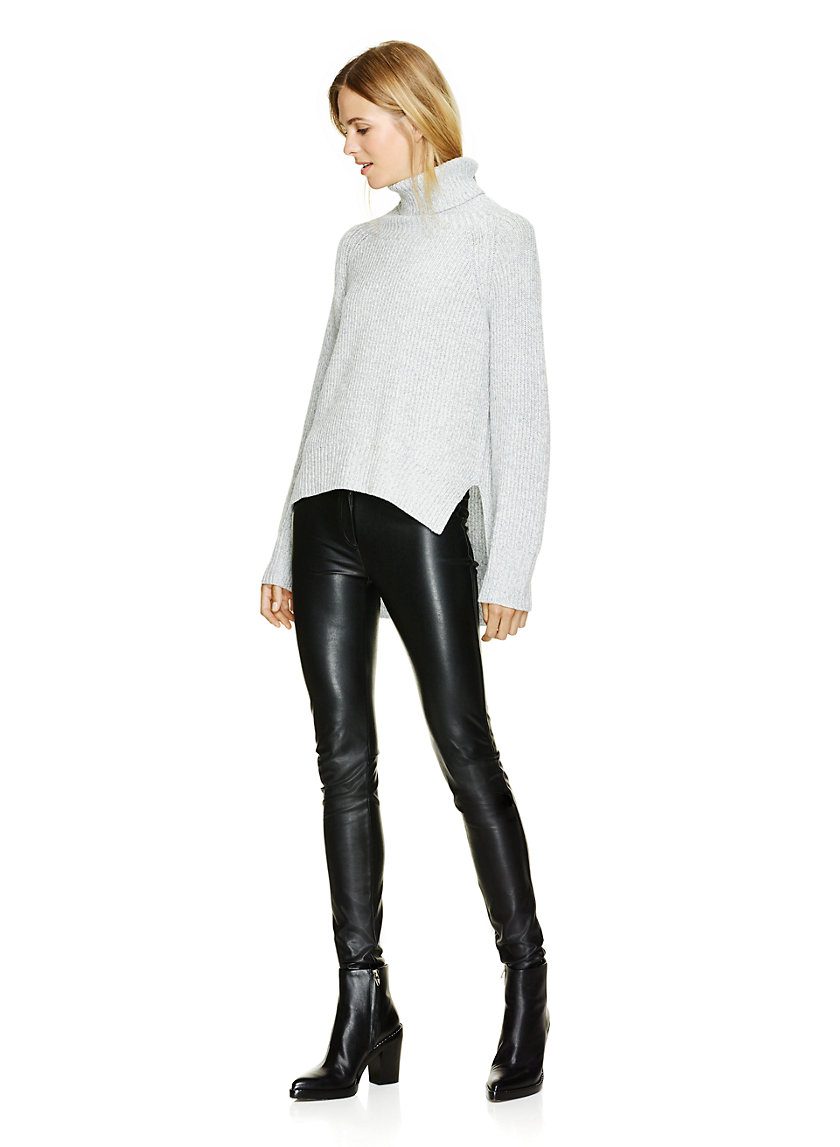 Wilfred Free leather pants
I know this might not be the typical "look for less" style steal. I'm mentioning products that I would buy and wear not just a random inexpensive item from a store I never shop at. Also these are the items I would pick out if I was to recreate the outfit adding in my own personal taste and style.