This is the segment where I find two items that are very similar in style but on opposite sides of the price spectrum.
Chanel Dress on Keira Knightley
Often referred as the optical illusion dress, this style makes the wearer's waist look abnormally tiny. It is a refreshing upgrade from the trendy two piece crop and skirt combo that we have grown to love or hate. Personally, I love the black and white colour scheme, with the black accentuating the smallest part ,and also the boxy fit of the top and skirt.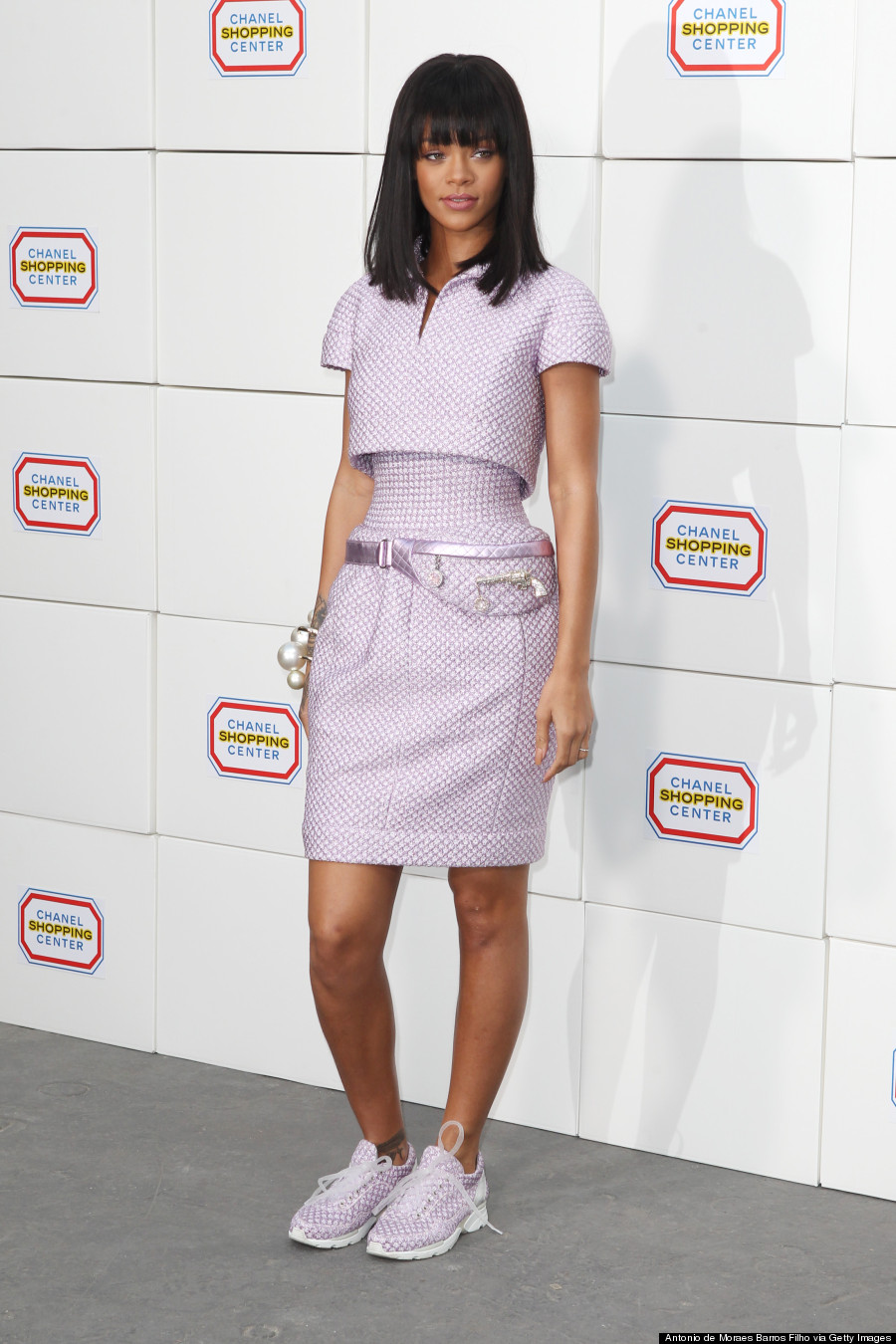 Chanel Dress on Rihanna
Although I am a huge fan of Rihanna's style, this ensemble is just not working out for me. I like the concept of the matching accessories but the fanny pack is just a horrible 80's flashback and what is up with those runners. I must admit that the colour does look beautiful on her skin tone.
What do you guys think about this style? Do you think it's going to be the start of a new trend?